Introduction and
Information
(Home)
Couture Corsets
c.1901 corset
(Alternative Cinderella)
An elaborately decorated costume, the foundation of which is a 1901 style corset, cut from an original pattern of the period. Constructed in silk dupion and velvet with spiral boning as a Rossetti sample, this corset and skirt were later used as Cinderella's ballgown for a masquerade themed pantomime in the Midlands!
This classic "hour-glass" style is ideal as a wedding corset (as shown in the commission below) and can be combined with many different skirt shapes.
Below, the 1901 corset shown flat: hooked at the front and laced at the back.
(Designed for "Cocoa" of Cheltenham")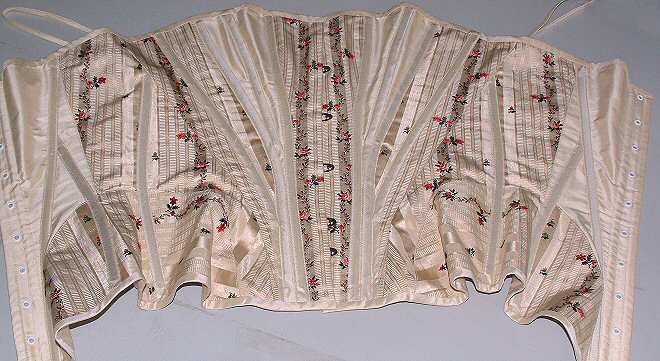 Copyright © 2002-2008 Theresa Blake. All Rights Reserved.