Introduction and
Information
(Home)
Corsets & Stays
"Titania"
On occasion some brides prefer us to translate their own design ideas into three dimensions. Gill Harris had a clear idea of the colour palette she wished to use for her wedding party: a pale aqua or eau de nil shade contrasted with subtle shades of pink and plum; together with a design brief for a gown with an antique feel which might have been "uncovered from an attic room" - subtly faded and slightly torn.
The basis for this became an eighteenth century corset in silk taffeta together with a matching fishtail shaped skirt, both draped in hand dyed silk tulle. Gill's bridesmaids and her groom made a stunning contrast to her ethereal gown.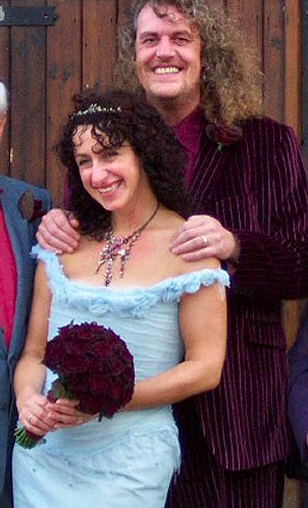 Copyright © 2005 Theresa Blake. All Rights Reserved.