Introduction and
Information
(Home)
| | | |
| --- | --- | --- |
| Alternative Bridal Gowns | "Butterfly Princess" | |
| | |
| --- | --- |
| Originally a commissioned costume (a "fairy princess" for a children's entertainment company), this design would actually work well as a uniquely styled wedding gown - particularly (dare I suggest it!) in classic shades of white, perhaps highlighted in pink and silver. | |
The turquoise silk boned corset bodice is laced at the front and back and features extended petal-like peplum pieces, ornamented with large pearl drops. The bodice is intensely beaded in crystal drops, spangle sequins and coloured pearls, all on a ground of silver lace. The skirt is in tones of purple, lilac and green tulle and net, mixed with iridescent fibres which respond differently to various lighting conditions. (This fabric even manages to glow in the dark!) The skirt is topped with "butterfly wings" - appliquéd in various sheer tissues and metallic fibres.

A similar gown, made-to-measure - £2000 including fabrics etc.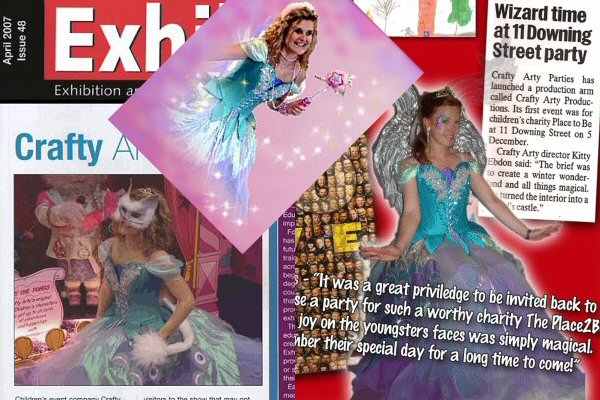 This original Rossetti design can be varied and individualised
to each made-to-measure order.
Copyright © 2007-2010 Theresa Blake. All Rights Reserved.