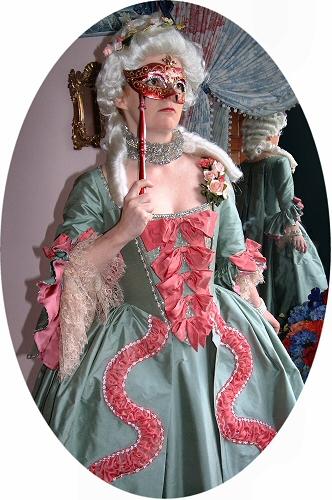 Inspiration for this gown came from the style and colouring of the Madame de Pompadour painting by Boucher and Madame Tussaud's portrait of Madame De Barry, Louis XV's last mistress (below).
If you appreciate decoration, this is a style to enjoy!
Possibilities for embellishment are endless - trimmings can be applied to the edge of the bodice, skirt, petticoats and the stomacher. These can be frilled, pleated, ruched, beaded or embroidered and lace and ribbons were very popular at the time. It is not necessary to have a distinct contrast - self-coloured decoration is very effective.