Introduction and
Information
(Home)
Period Costume
17th Century Costume
1/4 scale
| | |
| --- | --- |
| The seventeenth century is very responsible for my inevitable addiction to period costume. The BBC's production of "By the Sword Divided" in the early 1980's came at a formative time. A few years later, towards the end of my training at Wimbledon School of Art, the opportunity to execute male and female period costumes on scaled down dress stands (one quarter scale) led to a ladies costume, vaguely Henrietta Maria style, and definitely nodding towards "By the Sword". | |
The mini man's costume was inspired by a painting of George Digby, Earl of Bristol
Almost every client to visit my studio makes complimentary remarks about the little ladies costume, hanging on the wall (it is around 15 inches from top to bottom). It has occured to me that it would be very sweet as the inspiration for young bridemaids dresses. I have also made this period (full-scale!) for the theatre and for the bride of a "Sealed Knot" cavalier.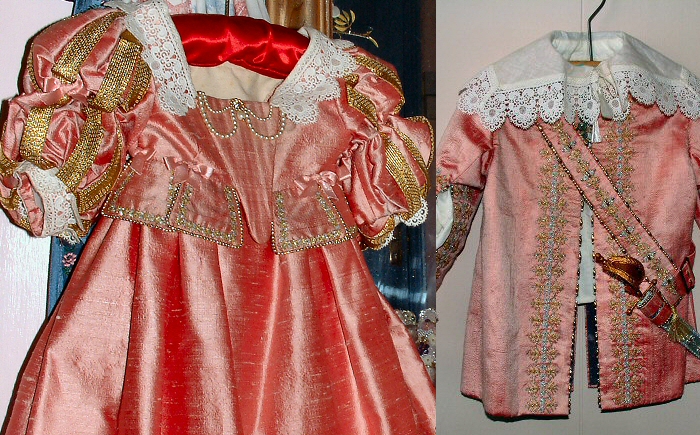 This design can be varied and individualised
to each made-to-measure order.
Copyright © 1988 Theresa Blake. All Rights Reserved.