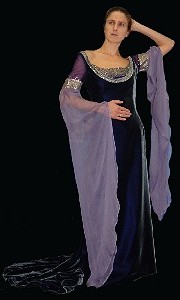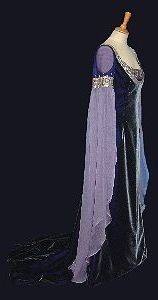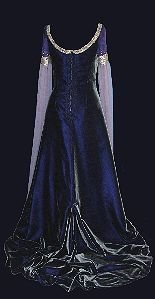 Figure-enhancing medieval style lavender/grey velvet gown with georgette hanging sleeves, antique silver decoration and back-lacing. This bridal gown has the minimum of boning. A style of wedding dress which works well with celtic, elvish, woodland, or fantasy themed weddings.
This lightly corseted gown can be made-to-measure in many colours, including shades of purple, red, green,terracotta and gold and also in stunning shot combinations - red/green, violet/ black. Silk velvet mixes also available - mainly classic bridal pastel shades. Velvets can be plain or crushed.
From £1900 plus fabric (from £22 to £250 per metre).
With additional internal corset from £2100 plus fabric.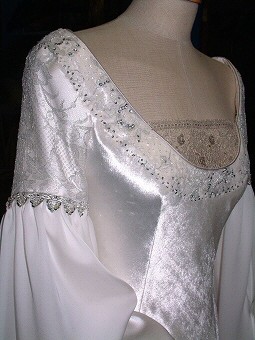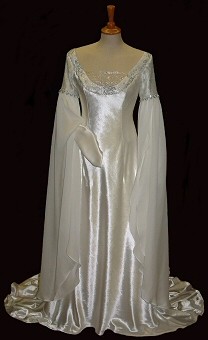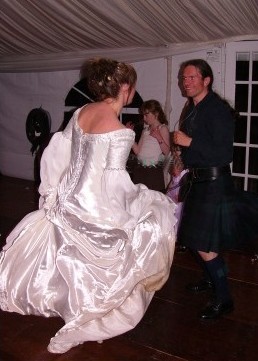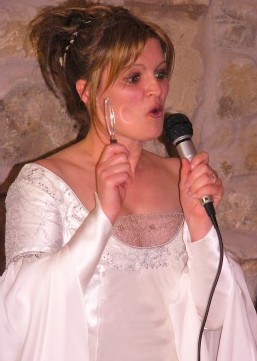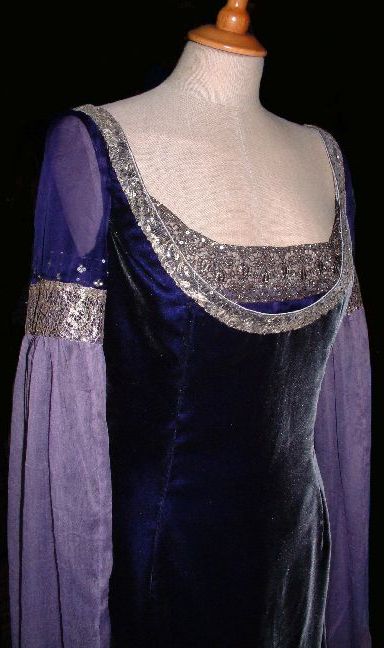 Shown to the left, in ivory viscose velvet
with silver lace and internal corset.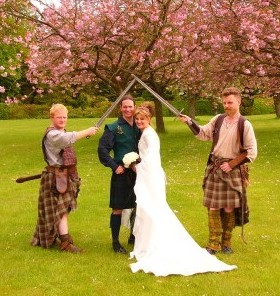 " ... 'just wanted to say a big thanks to you for providing my dream gown for my wedding day. It was beautiful, I felt wonderful and was able to dance in it till 3am in total comfort! Many thanks for helping us to celebrate in style!
Kind regards.' "
Viv and Chas