Introduction and
Information
(Home)
| | | |
| --- | --- | --- |
| Contemporary Bridal Gowns | The Jewel Collection | |

"Amethyst"
In a similar way to the "Turquoise" gown above, "Amethyst" was inspired mainly by the fabrics. Here, a blue/ pink shot silk dupion boned bodice, is matched exactly to a draped blue/pink organza skirt. The multi-panelled bodice echoes the cut of a precious jewel.

There is a dramatic difference in the way this gown appears in natural daylight compared to under internal lighting. It will range from a midnight blue with strong cerise/ red highlights, to a subtle purple with blue, lilac and pink translucent tones.
The central panel of the corset bodice is pleated to emphasise the variable blue/ pink light effects. The entire neckline and armhole area is beaded in a variety of toning crystals, pearls, and faceted glass stones, all in shades of blue, pink purple and lilac. Constantly, some part of the gown will attract the light - from the focus of beading at the waist and neckline to the clusters of crystals, pearls and sequins which support the swags of organza on the skirt.
| | | |
| --- | --- | --- |
| | | "Amethyst" (like "Turquoise" above), is a style of wedding dress, not simply a colour. You may have this design in ANY available fabric colour. We have access to around forty different shades of shot organzas and matching silk dupions. The gown can be beaded with endless combinations of jewelled stones. Apart from the shot shades of silk fabrics available, the gown can also be constructed in single tone fabrics: plain white, plain blue with coordinating jewels. |
Natural Purple Amethyst
Natural Amethyst is reddish through to bluish purple in hue. It is believed to induce peace and serenity, and to protect you from deceit. The purple shade has royal associations - amethysts are found in the present Crown Jewels, and were favoured by Catherine the Great. They are the representative stone of those born in February.
The origins of Amethyst come from Greek myth. When the god Bacchus was insulted by a mortal he swore that the next person he met would be attacked by his tigers. Beautiful Amethyst came along next; she was saved fom the tigers by the goddess Diana who turned her to stone. Bacchus wept remorseful tears of wine over the statue, creating a stunning purple stone.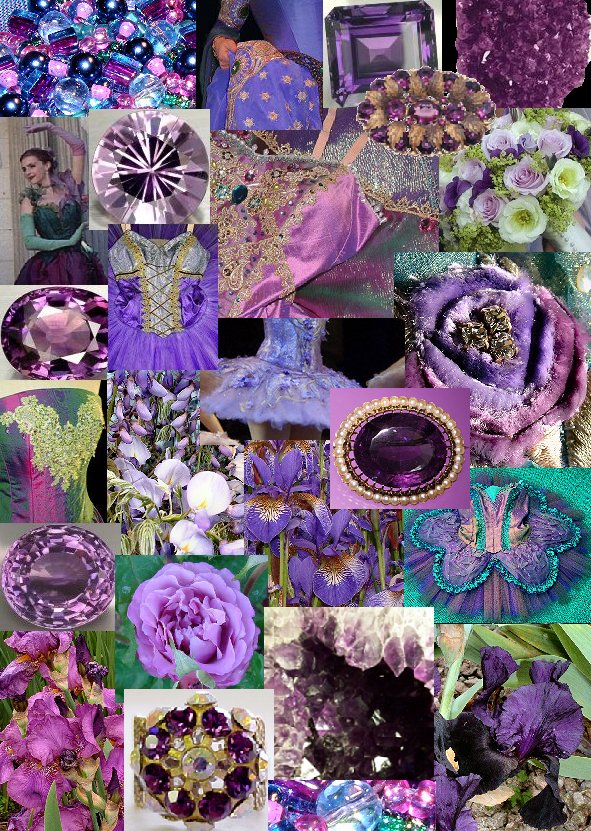 "Amethyst" style wedding gown in any shade of silk dupion and organza with matching beadwork - £2300.
Please contact for variations.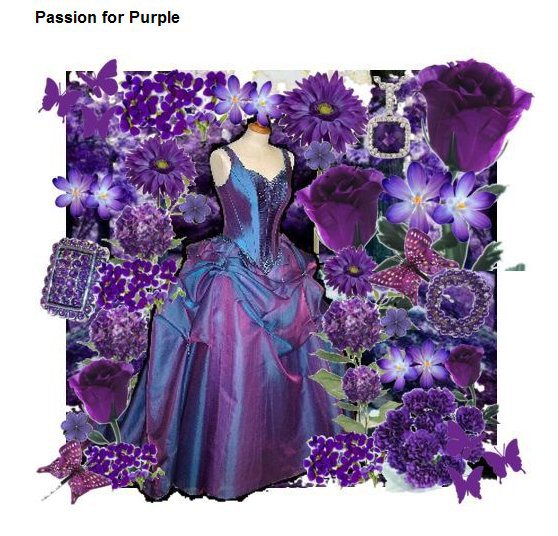 "Polyvore" couldn't resist (see above), thank you - this is lovely! Do visit their site and search under "Rossetti" for all picure credits and item links.
Copyright © 2007-10 Theresa Blake. All Rights Reserved.