Introduction and
Information
(Home)
Classical Tutus
& Dance Costume

| | | |
| --- | --- | --- |
| Couture Bridal Gowns | "Medieval Amber" | |
Inspired by the original "Raffaella" design, and with a flavour of the current "Game of Thrones" epic, Amber's version was in a rich forest green, contrasting with a beautiful embroidered silk containing tones of muted lilac, plum and purple.
The gown was in two parts - a fully lined sumptutous skirt in deep green silk dupion, then a seperate back-laced corset bodice with inner (fitted) and outer (hanging) sleeves.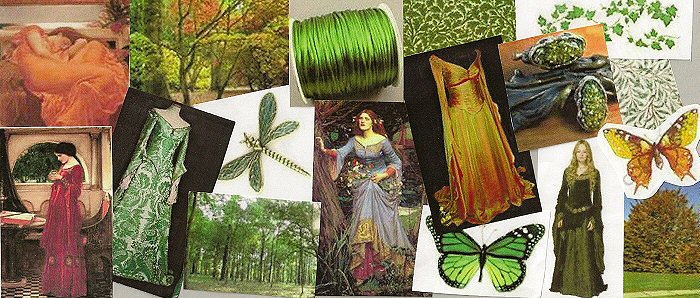 Amber thoughtfully provided a highly informative "mood board" - a great starting point for design direction.

Amber's photos by kind permission of Amber and www.garysmithphotography.com

Medieval Amber Wedding Gown Copyright © 2009-2011 Theresa Blake. All Rights Reserved.